Learn to Sell Houses at Lightning Speed at Wild West Meeting on March 27, 2017
Posted on March 23, 2017 by
Mon, March 27th @ 6:30PM in Marietta, GA
No Charge for Atlanta REIA Members, Guests $10 at the Door.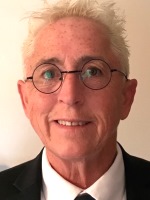 Would you put more houses under contract to buy if you knew you could sell or rent them in 9 days or less? Chance McFarland wants you to know that it's easy to do so! She says if she can do it, so can you! She'll show you how at Wild West Meeting on March 27th!
At the meeting, you will learn:
3 things that will set you apart from your competition
How to maximize your profits
Magic words to win over your Buyer and close the deal
Answers to Your Questions and much more!
When Chance started as a Real Estate Investor, she found herself in a predicament. She and her partner bought 11 houses that were sitting vacant and needed to be sold immediately. She sold all 11 houses on lease/option within one month. She promptly quit her full time job and hasn't looked back since. She wants to share her secret techniques and methods with you at Wild West Real Estate Meeting at 6:30pm on Monday, March 27th at The Cherokee Cattle Company at 2710 Canton Rd. in Marietta. Come join us for this fun, informative event. See Y'all There!
Atlanta REIA Members can attend for no charge and guests for $10.00. Show up at 6:30 PM to eat and network before the meeting officially starts at 7:00 PM. Buying your own meal is optional but highly recommended and greatly appreciated since the Cherokee Cattle Company allows us to use their meeting room.
There will be lots of learning and lots of networking. Bring your deals and your haves, wants and needs to the event.


Atlanta REIA Members Please RSVP on Meetup.com