Learn All About Mortgage Cancellation at West Meeting with Kyle Ransom on July 24, 2017
Posted on July 20, 2017 by
Mon, July 24th @ 6:30PM in Marietta, GA
No Charge for Atlanta REIA Members, Guests $10 at the Door.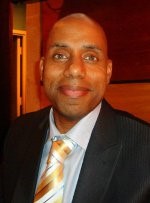 Join us on Monday July 24th at 6:30PM at Atlanta REIA West and welcome best-selling author Kyle Ransom. Kyle will be telling us about some of the sneaky things banks have done with mortgages and how you can turn the tables on the banks.
Kyle Ransom is the best-selling author of "Wall Street Mortgage Cancellation Secrets: What Smart Rich People Don't Tell and Big Banks Will Steal To Not Let You Know" a best seller in Amazon and Barnes & Noble. Kyle is a seasoned real estate professional with 20 years experience in real estate re-development, acquisitions, and transactional real estate finance. Ransom has spearheaded over $100 million dollars in real estate transactions.
He is also driven by a passion for justice, a fierce desire to hold banks accountable for their actions. Why? Because foreclosure happened to him and his family, so he knows the heartache and humiliation that comes with foreclosure. Kyle is going to show you what to do if you or someone you know is facing foreclosure.
What You Will Learn
Understanding what the "Banks" did wrong and what "wrongful foreclosure really means"
How to use Truth in Lending Act to save your home from foreclosure or get it back with NO Mortgages on the property
What TILA violations are in nearly every single mortgage in the USA—and in Yours!
What you can do Now if your home has already been foreclosed? How to MAKE the Banks Give it Back to YOU!
RSVP Now and join us for this Atlanta REIA West Real Estate Meeting at 6:30pm on Monday, July 24th at The Cherokee Cattle Company at 2710 Canton Rd. in Marietta. Come join us for this fun, informative event. See Y'all There!
Atlanta REIA Members can attend for no charge and guests for $10.00. Show up at 6:30 PM to eat and network before the meeting officially starts at 7:00 PM. Buying your own meal is optional but highly recommended and greatly appreciated since the Cherokee Cattle Company allows us to use their meeting room.
There will be lots of learning and lots of networking. Bring
your deals and your haves, wants and needs to the event.


Atlanta REIA Members Please RSVP on Meetup.com