Learn About How to Get Started Fixing & Flipping Houses at Atlanta REIA West Meeting
Posted on November 20, 2017 by
Mon, November 27th @ 6:30PM in Marietta, GA
No Charge for Atlanta REIA Members, Guests $10 at the Door.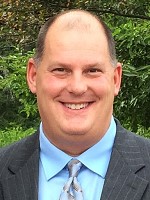 The real estate market is on fire right now. There are so many money-making opportunities right around every corner. Do you know this but don't know where to get started to claim your profits? Have you already gotten started but need an extra bump to kick things into higher gear? Don't sit back and watch all your friends get rich flipping houses. Get in on the action and get your house flipping business making the money that you deserve.
Don't miss the Atlanta REIA West event on Monday November 27th at 6:30PM, where our special guest speaker, Don DeRosa, will be teaching all about rehabbing houses for massive profits. During this presentation, Don will teach you all about.
Here is some of what you will learn:
Where to get started
How to get the biggest "bang for your buck"
How to evaluate deals based on repair costs
How much rehab you should do to a house
How to evaluate what repairs to be done
How to find and manage good contractors
How to protect yourself from being taken advantage of
And Much, Much More…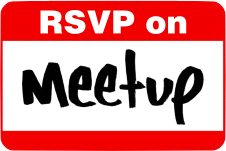 Atlanta REIA Members Please RSVP on Meetup.com
Come in at 6PM so you may order a delicious dinner from Cherokee Cattle Steakhouse Restaurant
Don is a part time real estate trainer and mentor and full-time real estate investor who actively buys, sells and holds properties each month for huge profits and long-term cash flow. Join us on November 27th and Don will share with you, many of his Real Estate Insider Secrets and the state-of-the-art tools he uses to evaluate deals and make them work – for him and for the seller.
RSVP NOW! and join us for this Atlanta REIA West Real Estate Event at 6:30pm on Monday, November 27th at The Cherokee Cattle Company at 2710 Canton Rd. in Marietta. Come join us for this fun, informative event. See Y'all There!
Atlanta REIA Members can attend for no charge and Not-Yet Members for $10.00. Show up at 6:30 PM to eat and network before the meeting officially starts at 7:00 PM. Buying your own meal is optional but highly recommended and greatly appreciated since the Cherokee Cattle Company allows us to use their event room.
There will be lots of learning and lots of networking. Bring your Flyers, your deals, haves, wants and needs to the event.