Learn All About Entity Structuring and Covering Your Assets at West Group
Posted on June 21, 2017 by
Mon, June 26th @ 6:30PM in Marietta, GA
No Charge for Atlanta REIA Members, Guests $10 at the Door.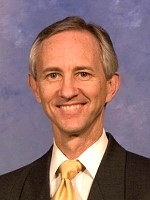 Join us on Monday June 26th at 6:30PM at Atlanta REIA West and welcome Attorney Doug Shaddix. Doug will be showing us about asset protection and estate planning.
Unfortunately for those doing business today, it's probably not a matter of IF you will be sued, it's WHEN.
In today's litigious society, you need only one person unhappy with your business, one injured tenant, one disgruntled individual to ruin all that you have worked for by going to a plaintiff's lawyer to see how they can get to everything you own. If you are sued, you could lose your business, its equipment and vehicles, your personal automobiles, your home, your rental properties . . .anything that you own in your own name.
If you have significant assets of any type, you are a target for a lawsuit! You need to know more about asset protection. Enjoy greater privacy, limits on your personal liability, as well as tax benefits through the use of entities such as LLC's, corporations and trusts.
BENEFITS OF USING ENTITIES:
Maximize your privacy, keep your name off of the public records
Minimize your tax burden
Protection from probate – a great help to your heirs
Protection from lawsuits – Shield from lawsuits what you've worked hard for
To learn more about asset protection and estate planning for personal and business purposes, please come meet Attorney Doug Shaddix at our Atlanta REIA West Meeting on Monday, June 26th.
RSVP Now and join us for this Atlanta REIA West Real Estate Meeting at 6:30pm on Monday, June 26th at The Cherokee Cattle Company at 2710 Canton Rd. in Marietta. Come join us for this fun, informative event. See Y'all There!
Atlanta REIA Members can attend for no charge and guests for $10.00. Show up at 6:30 PM to eat and network before the meeting officially starts at 7:00 PM. Buying your own meal is optional but highly recommended and greatly appreciated since the Cherokee Cattle Company allows us to use their meeting room.
There will be lots of learning and lots of networking. Bring
your deals and your haves, wants and needs to the event.


Atlanta REIA Members Please RSVP on Meetup.com