Learn How to Earn Mailbox Money at West Meeting on November 28, 2016
Posted on November 28, 2016 by
Mon, November 28th @ 6:30PM in Marietta
No Charge for Members. Guests Pay $10 at the Door.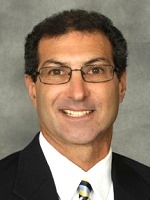 Want to build long-term wealth through real estate, without the nightmares of managing tenants? Learn how to buy and hold properties without the headaches of evictions, tenants trashing your houses, and the skyrocketing costs of repairs and vacancies.
Join Ian Robbins at our Wild West Real Estate Investing Event, on Monday, November 28th at 7PM at the Cherokee Cattle Company, located at 2710 Canton Rd, Marietta, GA. In just twenty-two months, Ian has purchased 8 properties, all tenant-occupied, with ZERO missed rent payments! He holds an impressive record of being paid 176 rental payments out of 176 payments due.
What you will learn:
How to choose the best properties for rentals
How to choose tenants who will pay rent on time (without the stress!)
How to manage rentals successfully
How to remain compliant with Landlord Tenant Laws
Why buy and hold is a great wealth building strategy
And Much, Much More…
What people are saying about the Wild West Event…
"Leslie always has hot topics and events that have changed my life" – John S.
"Leslie genuinely cares about our success. She focuses on education & value" – Katherine P.
"This is the best networking event Ever! I have put my entire team together with people I met at this meeting!" – Jason S.
"I never miss a meeting of the Wild West Event" – Charles F.
"This is quality education for FREE, not a sales fest" – Rachel L.
Mark your calendar NOW-we'll see you there! Always FREE for Atlanta REIA Members, and only $10 at the door for non-members and guests. Wear your cowboy boots or hat and get FREE admission for your guest!
We're taking questions ahead of the event, so email them to Leslie at LeslieMathisMentor@gmail.com from your cell phone right now!


Atlanta REIA Members Please RSVP on Meetup.com
Atlanta REIA Members are No Charge and guests pay $10 at the door.
6:30PM: Networking, Food Ordering & introductions
7:00PM: Welcome, Announcements & Upcoming Events
7:25PM: Haves & Wants
7:45PM: Wholesaler Panel Discussion with Ian Robbins
9:00PM: Drawings for Prizes & Giveaways
9:05PM: Late Nite Networking
*Please Note: West Meeting agenda is subject to change.