Learn Creative Deal Structuring at West Group on August 22, 2016
Posted on August 18, 2016 by
Mon, August 22nd @ 6:30PM Marietta
Free for ATL REIA Members, Guests $10 At The Door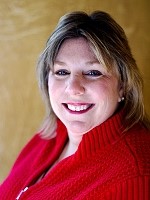 Do you desire to become wealthy through real estate, but just can't figure out how you're going to get the money and financing to do deals? Are you talking with Sellers and getting leads in that don't fit your basic buying criteria of paying 65-70 cents on the dollar for properties? Do you find yourself wondering what to do with these Sellers to both help them and make a handsome profit for yourself as well? Are you frustrated with trying to build your real estate business? If this sounds like you, then you need to be at the August meeting of Wild West Real Estate Event!
My name is Leslie Mathis, and I'm known for my expertise in structuring deals that are anything but conventional! As a true Master of Creative Deal Structuring, I'll share with you the basics of this very fine and profitable art. I'll even show you examples of how I structure deals for both Seller satisfaction and maximum profit! Whether you're new, highly experienced, or somewhere in between, this is one meeting you won't want to miss!
Some Of What You Can Learn At This Event:
The different types of creative deal structures savvy investors know and use
What to look for when determining if a deal can be structured creatively
Which Sellers will accept your creative offers
The critical info you MUST know in order to best structure any deal, creative or not
How to get your offers accepted
And Much, Much More…
Join us Monday, August 22nd at 6:30pm at The Cherokee Cattle Company at 2710 Canton Rd. in Marietta for info that you can't afford to miss. We'll have door prizes, networking, learning, haves and wants, and as always, a great time!
Remember to bring your have and wants flyers and business cards to the event. See you there!


Atlanta REIA Members Please RSVP on Meetup.com
Atlanta REIA Members get in FREE, and guests are just $10 at the door. 

6:30PM: Networking, Food Ordering & introductions
7:00PM: Welcome, Announcements & Upcoming Events
7:25PM: Haves & Wants
7:45PM: Feature Presentation with Leslie Mathis
9:00PM: Drawings for Prizes & Giveaways
9:05PM: Late Nite Networking
*Please Note: West Meeting agenda is subject to change.
About the Atlanta REIA Wild West Group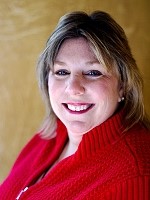 The Atlanta REIA West Monthly Meeting is an Atlanta REIA Subchapter led by Leslie Mathis that is held on the 4th Monday of each month at 6:30 PM at the Cherokee Cattle Company located at 2710 Canton Rd in Marietta. The next meeting will be held on Monday, August 22nd at 6:30PM. Atlanta REIA Members can attend for FREE and guests for $10. Show up at 6:30 PM to eat and network before the meeting officially starts at 7:00 PM. Buying your own meal is optional but highly recommended and greatly appreciated since the Cherokee Cattle Company allows us to use their meeting room. There will be lots of learning and lots of networking. Bring your deals and your haves, wants and needs to the event.
See you at the meeting on Monday, August 22nd at 6:30PM at the Cherokee Cattle Company located at 2710 Canton Rd in Marietta!
Late Nite Networking After West Meeting
After the conclusion of the Atlanta REIA West meeting (after 9PM), you are encouraged to hang around and join us for Late Nite Networking also held at Cherokee Cattle Company. So please come eat, drink, network and have fun with like-minded investors and real estate professionals as we hang out late into the night!