Learn All About Foreclosures in Today's Market with Darlene Coquerel at Atlanta REIA West
Posted on October 10, 2018 by
Mon, October 22nd @ 6:30PM in Marietta, GA
Closing In on Foreclosures
with Darlene Coquerel
Monday, October 22nd @ 6:30PM
No Charge for Atlanta REIA Members, Guests $10 at the Door.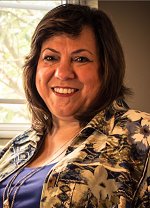 Join us for this Atlanta REIA West Real Estate Event at 6:30pm on Monday, October 22nd at The Cherokee Cattle Company at 2710 Canton Rd in Marietta as we welcome Darlene Coquerel local foreclosure expert who works all stages of foreclosures.
Darlene will be sharing lots of techniques and information on working on Preforeclosures, how to talk to more sellers and get more deals accepted, even when there is little to no equity.
Darlene has close to 30 years experience in the real estate investing world. She is a real estate trainer, broker in multiple states and all around real estate extraordinaire; a real estate entrepreneur in every aspect of the phrase!
Attend and Learn:
How to find foreclosures
How to secure the deals with no money, experience, or real estate license
How to close deals
How to find deals with equity
How to close your deals fast and clean
Come join us on Monday, October 22nd at 6:30PM at the The Cherokee Cattle Company at 2710 Canton Rd in Marietta. There will be lots of learning and lots of networking. Bring your Flyers, your deals, haves, wants and needs to the event. RSVP NOW and attend this event!
Mark your calendar because this is happening on Monday, October 22nd at Atlanta REIA West Monthly Event. RSVP NOW & DON'T MISS IT!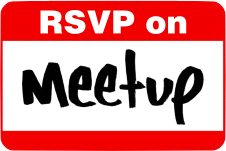 Atlanta REIA Members Please RSVP on Meetup.com
Atlanta REIA Members can attend for no charge and Not-Yet Members for $10.00. Show up at 6:30 PM to eat and network before the meeting officially starts at 7:00 PM. Buying your own meal is optional but highly recommended and greatly appreciated since the Cherokee Cattle Company allows us to use their event room.