Learn About Air Bnb and Vacation Rentals with Duncan Wierman at West Group on August 28, 2017
Posted on August 21, 2017 by
Mon, August 28th @ 6:30PM in Marietta, GA
No Charge for Atlanta REIA Members, Guests $10 at the Door.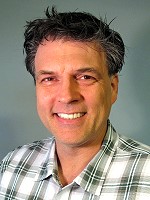 Let's start with the bad news: Put simply, if you are renting to long-term tenants, you're LOSING money! You're missing out on one of THE greatest investment opportunities that has come to property owners in the last decade.
The good news? Duncan Wierman is coming to Atlanta REIA West on Monday, August 28th to tell you how you can get in on it TODAY!
Have you ever heard the term "short term rental," Airbnb, or VRBO (Vacation Rental By Owner)?
What are Airbnb and VRBO? Simply put, these are two popular global websites for people to list, find, and rent lodging. Airbnb has over 1,500,000 listings in 34,000 cities and 190 countries and VRBO over 794,000 listings all over the world. Short term rentals by owners are quickly becoming the popular and preferred way for both business professionals and leisure vacationers alike, to travel.
The Atlanta and Chattanooga markets are perfect for this type of business. Think about all the travelers coming through on their way to or from Florida. Also lots of condos are around which are perfect for business travelers. Take advantage of this special presentation for little or No cost! RSVP on Meetup.com NOW! and come to the Cherokee Cattle Company restaurant on Monday August 28 at 6:30pm and learn just how simple it is to start your own vacation rental business!


Atlanta REIA Members Please RSVP on Meetup.com
Are You "Tired of Tenants and Toilets?" Then you need to attend this 90-minute event!
Here is some of what you will learn:
How to control properties with the lowest risk and investment.
See how easy it is to double your rental income with less work.
Decide whether a Bed and Breakfast or a Whole House Vacation Rental works best for you.
How to pick the perfect location for a vacation rental – Hint: the rules have changed! You will be surprised how easy this is now.
Learn the formula to calculate for yourself how much money you can really make with vacation rentals.
Eliminate all of your worries with the "Trifecta of Safety" which insures your investment and protects you from damages, theft or vandalism.
Learn the importance of the difference between "renting to tenants" and "hosting guests".
How to simplify the guest screening process from days to a matter of minutes.
Duncan Wierman with his partner Sue Hoyuela are vacation rental experts and hosts with over 1,000 positive reviews under their belt and counting.
What began as an attempt to make additional income from rental properties, soon became a 6 figure business after just 9 months!
The financial freedom that came along with hosting vacationing guests was so life-changing that Sue and Duncan became passionate about sharing their secret to "financial freedom through vacation rentals" with everyone.
Duncan will share with you their system for success and how to get a fast start to your first check within 7 days. Duncan also shows you how to enter into the vacation rental business by controlling property you do not own. You too can get into this business and make a full time income working only 2 hours a week!
RSVP NOW! and join us for this Atlanta REIA West Real Estate Event at 6:30pm on Monday, August 28th at The Cherokee Cattle Company at 2710 Canton Rd. in Marietta. Come join us for this fun, informative event. See Y'all There!
Atlanta REIA Members can attend for no charge and Not-Yet Members for $10.00. Show up at 6:30 PM to eat and network before the meeting officially starts at 7:00 PM. Buying your own meal is optional but highly recommended and greatly appreciated since the Cherokee Cattle Company allows us to use their event room.
There will be lots of learning and lots of networking. Bring your Flyers, your deals, haves, wants and needs to the event.