Learn 5 Techniques to Find Deals NOW with Amy Ransdell at Atlanta REIA West
Posted on June 19, 2018 by
Mon, June 25th @ 6:30PM in Marietta, GA
Learn How You Can
FIND MORE DEALS
In a Highly Competitive,
Low Inventory Market
with Amy Ransdell
Monday, June 25th @ 6:30PM
No Charge for Atlanta REIA Members, Guests $10 at the Door.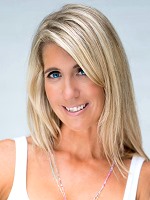 Join us for this Atlanta REIA West Real Estate Event at 6:30pm on Monday, June 25th at The Cherokee Cattle Company at 2710 Canton Rd in Marietta where Amy Ransdell will teach you 5 techniques you can implement immediately to locate more investment opportunities right in your own backyard.
Amy will show you the top ways that high volume investors and gurus around the country are using RIGHT NOW to find more deals. She knows, because she was recently invited to join a closed-door exclusive mastermind group and learned exactly what they are doing right now, in today's highly competitive, low inventory real estate market.
Amy will show YOU how to source direct seller deals by:
Leveraging real estate agents already working areas to WANT to bring you workable OFF-MARKET DEALS!
Creating automated social media campaigns that keep you in front of mnd to an army of eyes and ears!
Taking old-school direct mail lists and OPTIMIZE the results!
STACKing motivational qualifiers for less cost per lead and more calls per mailing!
Building RESOURCEFUL systems that generate consistant leads!
Get answers to your questions and much more!
Amy says… "I talk with investors daily. I'll go out on a limb and say that 10% of them are absolutely crushing the market and have more deal inventory that they can shake a stick at. The other 90% have one very loud and woeful complaint, that they cannot locate enough deals. I hear stories of over-bidding and multiple offers. Years of real estate coaching experience makes it hard for me NOT to point my finger and point out there are plenty of deals and they are simply not being resourceful enough to find them."
Come join us on Monday, June 25th at 6:30PM at the The Cherokee Cattle Company at 2710 Canton Rd in Marietta IF you want to know the methods the GURUS and your competition are using to generate more leads that they handle. RSVP NOW and attend this event!
Northwest Metro Atlanta
Quarterly Real Estate Report
This is a new feature we are adding to our meetings every quarter. Every March, June and September, Atlanta REIA West will feature a real estate report that will focus on the northwestern Atlanta suburbs. Cheryl Leigh of Red Barn Real Estate, a well known realtor and investor, will share this report with us each quarter. If you want to know the areas that have been performing well and what may be the next hottest area, you will want to listen and read these reports. A number of long term investors will know Cheryl from the courthouse steps as a crier for foreclosed properties
Mark your calendar because this is happening on Monday, June 25th at Atlanta REIA West Monthly Event. RSVP NOW & DON'T MISS IT!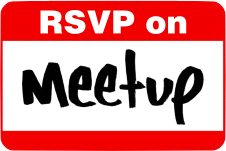 Atlanta REIA Members Please RSVP on Meetup.com
Atlanta REIA Members can attend for no charge and Not-Yet Members for $10.00. Show up at 6:30 PM to eat and network before the meeting officially starts at 7:00 PM. Buying your own meal is optional but highly recommended and greatly appreciated since the Cherokee Cattle Company allows us to use their event room.
There will be lots of learning and lots of networking. Bring your Flyers, your deals, haves, wants and needs to the event.