How You Can Raise $100k in Capital For Your Real Estate Business at West Meeting
Posted on September 22, 2018 by
Mon, September 24th @ 6:30PM in Marietta, GA
Show Me The Money!
How You Can Raise $100k in Capital
For Your Business
with Russ Hiner
Monday, September 24th @ 6:30PM
No Charge for Atlanta REIA Members, Guests $10 at the Door.
Join us for this Atlanta REIA West Real Estate Event at 6:30pm on Monday, September 24th at The Cherokee Cattle Company at 2710 Canton Rd in Marietta where Russ Hiner will show you how to raise $100k in capital for your business using private money.
Private money is the holy grail of the real estate business today and the art of raising it can make or break your business.
Would you like to know how to raise capital? What would your life be like if you knew how to raise money for your business and your personal social causes? Would you like to know and have the tools and techniques, so you may accomplish your goals and needs?
Would you like to know the mistakes and pitfalls someone else has done in the past so you may possibly avoid them? Would you like to have someone who has studied and rehearsed everything that you will need to know when it comes to raising capital?
Attend and Learn:
Why improve your capital raising skills?
How to find private lenders
How to create a money machine that attracts private lenders
Convince private investors to lend you the money you need to do your deals
Get answers to your questions and much more!
Come join us on Monday, September 24th at 6:30PM at the The Cherokee Cattle Company at 2710 Canton Rd in Marietta There will be lots of learning and lots of networking. Bring your Flyers, your deals, haves, wants and needs to the event. RSVP NOW and attend this event!
Mark your calendar because this is happening on Monday, September 24th at Atlanta REIA West Monthly Event. RSVP NOW & DON'T MISS IT!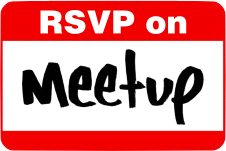 Atlanta REIA Members Please RSVP on Meetup.com
Atlanta REIA Members can attend for no charge and Not-Yet Members for $10.00. Show up at 6:30 PM to eat and network before the meeting officially starts at 7:00 PM. Buying your own meal is optional but highly recommended and greatly appreciated since the Cherokee Cattle Company allows us to use their event room.