How To Take Advantage Of New Tax Laws with Roger Herring
Posted on January 21, 2019 by
Mon, January 28th @ 6:00PM in Marietta, GA
How To Take Advantage Of The New Tax Laws For Your Ultimate Profit!
with Roger Herring
Monday, January 28th @ 6:00PM
No Charge for Atlanta REIA Members, Guests $15 at the Door.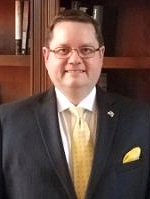 One Year Ago, we did a presentation at Atlanta REIA West with Roger Herring to a packed house about the new tax code and how it would affect real estate investors. The law was so new then, it wasn't proven. It's now one year later and as some of the dust settles, we are beginning to get clarity on the new law.
The new tax law is making sweeping changes in how real estate investors conduct their business. Would you agree that the biggest tax code change in thirty years means that it is time to update your strategy?
Join us for this special presentation at the Atlanta REIA West Real Estate Event at 6:00pm on Monday, January 28th at The Cherokee Cattle Company at 2710 Canton Rd in Marietta. This Presentation is to help make investors aware of the changes in the playing field. As any new law with the vast scope of this one it takes time to sort out the opportunities and pitfalls created by this major overhaul of the Federal Tax Code.
The New Tax Law has impacted:
Entity Selection
Deprecation Strategies for Landlords
1031 Strategies
The New Qualified Business Income Deduction
Power Partnerships and how they work
And Many Other Sweeping Changes
There will be a review of what happened to investors in 2018( tax-wise), and if you didn't take advantage last year, how you can avoid the same mistake this year. Bring Your Questions for Roger about Taxes. Also, come tell the group about your deal you are looking to sell, What you are looking for to invest in, or your real estate related business. DO NOT MISS THIS EVENT! RSVP Now!
Come join us on Monday, January 28th at 6:00PM at the The Cherokee Cattle Company at 2710 Canton Rd in Marietta. There will be lots of learning and lots of networking. Bring your Flyers, your deals, haves, wants and needs to the event.
Mark your calendar because this is happening on Monday, January 28th at Atlanta REIA West Monthly Event. RSVP NOW & DON'T MISS IT!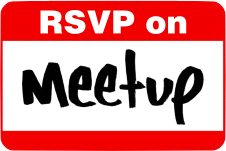 Atlanta REIA Members can attend for no charge and Not-Yet Members for $15.00. Show up at 6:00 PM to eat and network before the meeting officially starts at 7:00 PM. Buying your own meal is optional but highly recommended and greatly appreciated since the Cherokee Cattle Company allows us to use their event room.