Contractor Impossible at Atlanta REIA West on August 27, 2018
Posted on August 22, 2018 by
Mon, August 27th @ 6:30PM in Marietta, GA
Bulletproofing Your
Rehab Projects
with Roger Blankenship
Monday, August 27th @ 6:30PM
No Charge for Atlanta REIA Members, Guests $10 at the Door.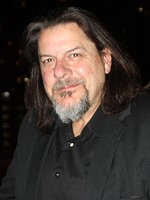 Join us for this Atlanta REIA West Real Estate Event at 6:30pm on Monday, August 27th at The Cherokee Cattle Company at 2710 Canton Rd in Marietta where Roger Blankenship will show you how to find, vet, interview, hire and manage contractors.
There are two important factors that determines your success in real estate investing. The most important determining factor in real estate investing is your purchase price. This is great because you are in control. The second most important determining factor in your success is your renovation process, cost, and result. This will either make you or break you, and unfortunately, a good bit of this is not in your direct control. Why? Because you will likely be hiring a contractor to do the work.
Our industry is filled with horror stories about contractors and the renovation process. While no system can make this perfect, our system can help you take huge strides toward your goals. The procedures I am going to show you have been perfected over hundreds and hundreds of fix and flip projects. We learned a lot of lessons in the school of hard knocks and you will be the beneficiary of what we've learned.
Wouldn't you rather learn from others mistakes instead of making them yourself? Come see us on Monday, August 27th and let Roger show you:
Why you should be in continuous contractor hiring mode
That you should trust your feelings if you're feeling a little leery and what to do about those feelings
What are the absolute red flag issues to prevent you from hiring
How to investigate a contractor's back story
How to check their current licensing status
The Eleven Essential documents you need for a bulletproof project and where to get them for free
How to conduct a signing ceremony for your construction agreement
How and when to visit your project
How to set expectations in advance for onsite performance
What to do when (not if) things go wrong
Get answers to your questions and much more!
You want your projects to finish on time and on budget. You want keep the deals flowing and to do that you need to master the art of hiring and managing contractors. That's why you want to hear this pivotal talk from the guy who's done it hundreds of times.
Come join us on Monday, August 27th at 6:30PM at the The Cherokee Cattle Company at 2710 Canton Rd in Marietta There will be lots of learning and lots of networking. Bring your Flyers, your deals, haves, wants and needs to the event. RSVP NOW and attend this event!
Mark your calendar because this is happening on Monday, August 27th at Atlanta REIA West Monthly Event. RSVP NOW & DON'T MISS IT!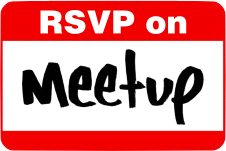 Atlanta REIA Members Please RSVP on Meetup.com
Atlanta REIA Members can attend for no charge and Not-Yet Members for $10.00. Show up at 6:30 PM to eat and network before the meeting officially starts at 7:00 PM. Buying your own meal is optional but highly recommended and greatly appreciated since the Cherokee Cattle Company allows us to use their event room.