Atlanta REIA West on Outsourcing with Mark & Anne Lackey
Posted on March 23, 2018 by
Mon, March 26th @ 6:30PM in Marietta, GA
OUTSOURCED!
Work Less & Earn More By Outsourcing Your Busy Work
with Mark & Anne Lackey
Monday, March 26th @ 6:30PM,
Cherokee Cattle Company,
2710 Canton Rd, Marietta, GA
No Charge for Atlanta REIA Members, Guests $10 at the Door.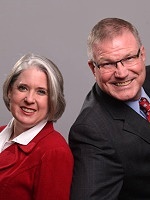 Most people get into real estate to make money and have the freedom to spend their time as they wish. As your investing business grows, you will soon find that there are more tasks that need to be completed than you can handle. If you are not careful, you will find yourself consumed with so much "busy-ness" that you don't have time to work on your business and to enjoy the freedom you crave.
But there is good news! Many of the mundane, repetitive tasks that need doing can be automated or delegated to others.
Come join us on Monday, March 26th at 6:30PM at the Cherokee Cattle Company at 2710 Canton Rd in Marietta, GA and learn from Mark and Anne Lackey, who have built their successful real estate business using outsourcing, and how you can do the same.
Mark and Anne will show you…
How and What To Outsource
How To Get Your Time Back for REAL Important Things
How To Train Your Virtual Teams
Answers to your questions and much more!
Northwest Metro
Quarterly Real Estate Report
Every quarter, Atlanta REIA West will feature a real estate report that will focus on the northwestern Atlanta suburbs. Cheryl Leigh of Red Barn Real Estate, a well known realtor and investor, will share this report with us each quarter. If you want to know the areas that have been performing well and what may be the next hottest area, you will want to listen and read these reports. A number of long term investors will know Cheryl from the courthouse steps as a crier for foreclosed properties
Mark your calendar because this is happening on Monday, March 26th at Atlanta REIA West Monthly Event. RSVP NOW & DON"T MISS IT!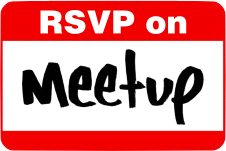 Atlanta REIA Members Please RSVP on Meetup.com
Come in at 6PM so you may order a delicious dinner from Cherokee Cattle Steakhouse Restaurant
RSVP NOW! and join us for this Atlanta REIA West Real Estate Event at 6:30pm on Monday, March26th at The Cherokee Cattle Company at 2710 Canton Rd. in Marietta. Come join us for this fun, informative event. See Y'all There!
Atlanta REIA Members can attend for no charge and Not-Yet Members for $10.00. Show up at 6:30 PM to eat and network before the meeting officially starts at 7:00 PM. Buying your own meal is optional but highly recommended and greatly appreciated since the Cherokee Cattle Company allows us to use their event room.
There will be lots of learning and lots of networking. Bring your Flyers, your deals, haves, wants and needs to the event.