Atlanta REIA West Meets on October 24, 2016
Posted on October 14, 2016 by
Mon, October 24th @ 6:30PM Marietta
No Charge for Members. Guests Pay $10 at the Door.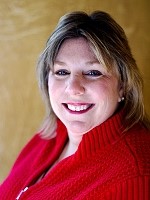 The Atlanta REIA West Monthly Meeting is an Atlanta REIA Subchapter led by Leslie Mathis is held on the 4th Monday of each month at 6:30pm at The Cherokee Cattle Company at 2710 Canton Rd. in Marietta. Atlanta REIA Members can attend for FREE and guests for $10.00.
Join us at 6:30 PM to eat and network before the meeting officially starts at 7:00 PM. Buying your own meal is optional but highly recommended and greatly appreciated since the Cherokee Cattle Company allows us to use their meeting room. There will be lots of learning and lots of networking. We'll have door prizes, networking, learning, haves and wants, and as always, a great time! Remember to bring your have and wants flyers and business cards to the event. See you there!


Atlanta REIA Members Please RSVP on Meetup.com
6:30PM: Networking, Food Ordering & introductions
7:00PM: Welcome, Announcements & Upcoming Events
7:25PM: Haves & Wants
7:45PM: Feature Presentation
9:00PM: Drawings for Prizes & Giveaways
9:05PM: Late Nite Networking
*Please Note: West Meeting agenda is subject to change.