Atlanta REIA West Meets May 23, 2016 on Overcoming Fear
Posted on May 23, 2016 by
Mon, May 23rd @ 6:30PM Marietta
Is Fear Stopping You From Talking to Buyers, Sellers & Making Offers? Learn to Tame the Fear Monster!
with Leslie Mathis
Free for ATL REIA Members, Guests $10 At The Door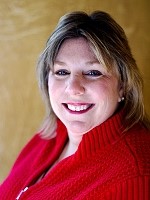 Is the fear of talking to sellers stopping you from making offers? Are you afraid that your good deal is not really a good deal? Are you afraid of rejection? Are you worried that you don't have the money to close or won't be able to find a buyer? Are you afraid you will screw up a deal and get sued? Are any of these fears or others stopping you dead in your real estate investing tracks?
Having fear is normal, it is built into your DNA. Fear is designed to keep us from unnecessary harm. However, some fears can keeps us from doing the tasks we need to do in order to become successful. Would you like to know the ways to tame these crippling fears?
If you do, then join us Monday, May 23rd at 6:30pm at The Cherokee Cattle Company at 2710 Canton Rd. in Marietta where Leslie Mathis, will be presenting to you several different ways to tame the fears you have when it comes to real estate investing.
You Will Learn:
How Fear Stops Investors Dead In Their Tracks
How To See Yourself As A Success
How To Rid Yourself Of Self-Doubts
How To Stay Focused And Overcome Your Fears
And Much, Much More…
Leslie will be showing you techniques that you can use right away to tame your fears. If you have the strains of fear tugging at you right now,if your fears are holding you back from achieving success in the field of your choice, then this is unquestionably the right event for you! DO NOT MISS IT!
As always, Atlanta REIA Members get in FREE, and guests are just $10 at the door.
Join us Monday, May 23rd at 6:30pm at The Cherokee Cattle Company at 2710 Canton Rd. in Marietta for info that you can't afford to miss. We'll have door prizes, networking, learning, haves and wants, and as always, a great time!
Remember to bring your have and wants flyers and business cards to the event. See you there!

Atlanta REIA Members Please RSVP on Meetup.com
6:30PM: Networking, Food Ordering & introductions
7:00PM: Welcome, Announcements & Upcoming Events
7:25PM: Haves & Wants
7:45PM: Feature Presentation with Leslie Mathis
9:00PM: Drawings for Prizes & Giveaways
9:05PM: Late Nite Networking
*Please Note: West Meeting agenda is subject to change.
About the Atlanta REIA Wild West Group
The Atlanta REIA West Monthly Meeting is an Atlanta REIA Subchapter led by Leslie Mathis that is held on the 4th Monday of each month at 6:30 PM at the Cherokee Cattle Company located at 2710 Canton Rd in Marietta. The next meeting will be held on Monday, May 23rd at 6:30PM. Atlanta REIA Members can attend for FREE and guests for $10. Show up at 6:30 PM to eat and network before the meeting officially starts at 7:00 PM. Buying your own meal is optional but highly recommended and greatly appreciated since the Cherokee Cattle Company allows us to use their meeting room. There will be lots of learning and lots of networking. Bring your deals and your haves, wants and needs to the event.
See you at the meeting on Monday, May 23rd at 6:30PM at the Cherokee Cattle Company located at 2710 Canton Rd in Marietta!
Late Nite Networking After West Meeting
After the conclusion of the Atlanta REIA West meeting (after 9PM), you are encouraged to hang around and join us for Late Nite Networking also held at Cherokee Cattle Company. So please come eat, drink, network and have fun with like-minded investors and real estate professionals as we hang out late into the night!