Atlanta REIA West Meeting Starts on Monday, February 28th at 6:30 PM
Posted on February 27, 2011 by
Buying REO Properties at Auction
What to Expect & How to Buy
So many properties have been foreclosed on and repossessed by the banks which are using "ballroom auctions" to liquidate the extreme excess of properties they have in inventory right now.  Many times these REO's sell for 40-50-60 cents on the dollar!  There are some incredible deals to be had at these auctions, but you MUST know what you are doing to play in this game.  The deals are plentiful if you know what to look for and what to avoid.

Come join us on Monday, February 28th at 6:30 PM as we kick off our very first Atlanta REIA West Meeting at the Cherokee Cattle Company located at 2710 Canton Road in Marietta, GA, where Leslie Mathis will take you step-by-step through what you can expect, and more importantly, what you need to know, to successfully buy REO Properties at these ballroom auctions.  She will even cover a couple of strategies that will allow you to make quick cash without long-term ownership, simply by putting these properties under contract, then finding investor-buyers for them.  Get paid thousands of dollars in just 30 to 45 days!
Atlanta REIA West wants to hear from you—your input is needed!  Come network, learn, and mastermind with us as we kick off this exciting new group.  This will be your opportunity to let us know what's important to you, what you want to see and hear, meeting topics, etc. at future Atlanta REIA West Meetings.  This is your group, so let us know what you want it to be.  Come be a part of custom-building this group to your desires! Whether you are brand new to real estate or a seasoned investor, you will find this evening to be both very informative and entertaining.  Atlanta REIA Members can attend this meeting for FREE. Other REIA members and guests only pay $5.00. See you there!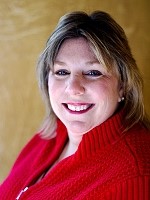 Leslie Mathis leads the Atlanta REIA West subchapter.  She is a native of Marietta and is a full-time real estate investment professional.  Leslie is a published author, speaker, and mentor.  For the better part of thirty years Leslie has studied wealth creation and harnessing the power of the subconscious mind to obtain goals not only in real estate, but in every area of life.  She invests by taking the approach that her main focus is on helping her buyers and sellers first, with the income following as a result.  It is imperative for her that she creates win-win solutions for all parties involved in her transactions.  She mentors fellow investors both here in Atlanta and across the country.  This is where her real passion lies, as Leslie loves to enlighten, inspire, and help others succeed. She combines her success in real estate with her designation as a Licensed Professional Counselor and background in teaching, training, and counseling to provide a unique interactive mentoring experience that ensures success for her students.