Atlanta REIA Vendor Trade Show & 1 Year Anniversary Celebration
Posted on June 20, 2011 by
In July, Atlanta REIA is celebrating our 1 Year Anniversary! It has been a great year and we have grown our membership to hundreds of members and have dramatically expanded and improved our organization. We thank all of our members, volunteers, subgroup leaders, vendors and speakers who have contributed to our growth.
To celebrate our 1 Year Anniversary, the 4th of July and our Financial Independence Day, we are throwing our first exclusive Atlanta REIA Vendor Trade Show on Monday, July 11th at 5:00 PM at the Westin Atlanta Perimeter North located at 7 Concourse Parkway in the Bernstein Ballroom overlooking the hotel pool and patio. Atlanta REIA Members and Guests can attend at NO CHARGE. Vendors can reserve a vendor table for as low as $30.
RSVP a Vendor Table Now for Atlanta REIA's
July 11th Vendor Trade Show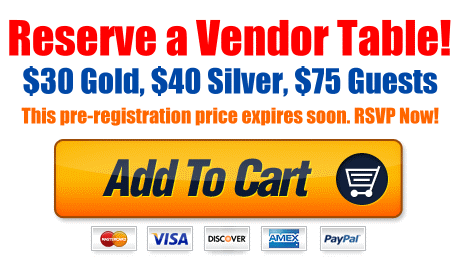 There will be no keynote speaker nor training sessions at this event. It will one big Vendor Trade Show and Haves and Wants Marketing Session. Later in the evening there will be a cash bar, music and networking  on the patio pool side. Because of the summer heat, the dress code will be casual, the beverages cold and the music tropical and upbeat.
We highly encourage all of our Business Members and Individual Members to participate. You can do so by reserving a vendor table, bringing flyers for the flyer table, passing out business cards, doing drawings and giveaways, participating in the Haves & Wants Marketing Session and networking and having fun late into the evening.
Gold Members can reserve a vendor table for $30, Silver Members for $40 and Non-Members and guests for $75. These prices won't last long, so RSVP Now and join us at our July 11th Vendor Trade Show and 1 Year Anniversary Celebration!
PLEASE NOTE: Since the 4th of July falls on the 1st Monday of the month, we are moving our Atlanta REIA Main Meeting to July 11th. We are not only moving the event to a new date for July, but we are also moving the venue to the Westin Atlanta Perimeter North located at 7 Concourse Parkway in Atlanta near I285 and 400 N so please make note of the new date and location for the month of July.