Atlanta REIA South with Bill Cook on Making The Impossible Deals Possible and Profitable
Posted on October 3, 2017 by
Wed, October 4th @ 6PM in College Park, GA
$15 CASH cover charge for everyone who attends
which includes a light meal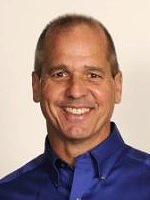 Did you know that every month, within 5 miles of your home, there's a $15,000 net-profit deal waiting to be had? The hard part is finding it, and then knowing how to creatively structure it into a big-profit deal. There won't be a large sign in the yard that reads: Stop Here – $15,000 Deal Inside! A common mistake made by many would-be real estate investors is to run a We Buy Houses ad, then sit back and wait for the phone to ring. A truth: The phone rarely rings! Because of this, most new investors go out of business long before they find their first deal!
To succeed at real estate investing, you must get face-to-face with sellers on a regular basis. The fastest, cheapest and most effective way to accomplish this all-important task is to simply knock on sellers' doors and ask why they're selling.
In addition to door-knocking, you must continually learn creative deal structuring techniques from experienced real estate investors. The best creative deal structurer I know is Pete Fortunato. With nearly 50 years of deal-making experience under his belt, he's the master! If you want to learn how to make impossible deals possible, do what we do: hang out with been-there-and-done-that investors. They know stuff! You will find these been-there-done-that experienced investors at your local REIA functions.
RSVP Now and join us for this Atlanta REIA South/Multi-Family Real Estate Meeting at 6PM on Wed, Oct 4th at The Club E at 3707 Main St. in College Park. Come join us for this fun, informative event. Don't miss this opportunity to learn from the master!
There will be lots of learning and lots of networking. Bring
your deals and your haves, wants and needs to the event.


Atlanta REIA Members Please RSVP on Meetup.com
The Atlanta REIA South monthly meeting, led by Reggie Jackson and Gordon Catts, is held on the 1st Wednesday of each month at 6PM at Club E Atlanta located at 3707 Main Street, College Park, GA.
The Multi Family Investing Focus Group Meeting, led by Carla Gamper and Gordon Catts now meets on the 1st Wednesday of each month at 6PM at Club E Atlanta located at 3707 Main Street, College Park, GA.