Atlanta REIA Members Can Attend at No Charge. This month,
Guests Can RSVP Online Now for $20 or Pay $25 at the Door.
Don DeRosa and Bill Cook are both successful, been-there-and-done-that investors today. Each has been investing since the mid 1990's. They have conducted seperate successful REIA's. They have the same teachers that they have learned from. There is little in real estate that they have not come across. They are both National Speakers and teachers. Combined, they have more than 40 years of creative deal-making experience. Both gentlemen are highly sought-after for their advice and wisdom to help other investors find their success.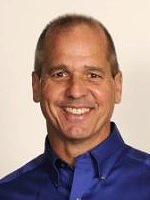 Now, imagine what they were like when they were baby real estate investors. What did Bill and Don know about real estate investing, creative funding and entities? As they are going to demonstrate at Atlanta REIA's Main Monthly Event on Monday, September 11th starting at 5PM at the Crowne Plaza Ravinia located at 4355 Ashford Dunwoody Rd, Atlanta, GA, they didn't know much about real estate then. You will find it hard to believe some of the things they did and even what they didn't do. It will shock and surprise you!
How did Don and Bill survive the long, hard hours, the frustrations, the failures, and the difficulties. What kept them going when they hit numberous brick walls? Yes, they experienced trials, tribulations just like you. They also discovered some secret ingredients along the way to begin to experience success.
A common mistake many real estate investors make is comparing their know how to that of someone who's been investing for decades, someone who has done hundreds of deals and made thousands of written offers.

How did Bill and Don move from basic, bare-bone deals, to deals full of imagination and creativity – deals that don't involve institutional funding? What did they do that was game-changing? Make the decision NOW to attend our September 11th event and find the answers you seek.
Here are more items you will learn from this One-Of-A-Kind Event:
You'll see one of Bill and Don's most recent deals – how it was found, constructed, funded and what they did with it.
Next, you'll see one of the first deals Don and Bill did back in the 90's. Their lack of creativity will astound you!
What steps did Don and Bill take to prevent their failure?
What are the top 10 reasons 90% of would-be investors fail?
What are the best ways for you to learn about real estate investing?
What are the top 10 things Bill and Don did that allowed them to achieve financial freedom and how you can do that too?
Listen to me, There is no magic pill that will turn you into an instant real estate sage. We all learn in small, individual layers – like layers of a cake. This is one of the reasons to come to events like this one. To lean on each other and find strength, and listen to knowledge being passed on to you from the now experienced investors. Get excited and RSVP NOW!


Atlanta REIA Members Please RSVP on Meetup.com

As always, Atlanta REIA Members can attend the event at no charge and Non-Members can Register Online for $20 or pay $25.00 at the door. Be sure to bring your business cards and flyers and join us for an evening of real estate deals, vendors, networking, education and fun! See you there! RSVP Now!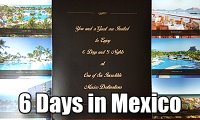 WIN A VIP EXPERIENCE JUST FOR YOU: All participants who attend the Atlanta REIA Meeting will entered into a drawing for a chance to win a *Complimentary 6 Day, 5 Night Stay for You and a Guest at One of 6 Incredible Mexico Destinations! *You must be present at the meeting to win. Giveaway does not include dining, transportation, transfers, taxes, upgrades, etc.
*Please Note: Meeting agenda is subject to change.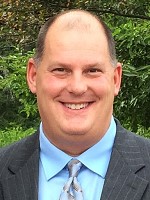 Join Don DeRosa at the High Tech Home Buying Creative Deal Structuring Subgroup on Monday, September 11th from 5PM to 6PM at the Atlanta REIA Main Meeting at Crown Plaza Ravinia where he will be teaching about "Doing Your Due Diligence!"
When you come across a lead, do you know how to look at the information, analyze it and determine what to do with it? Do you know if it is a "Deal or No Deal"? If the answer is "No" then you should definitely attend this meeting.
The biggest reason most investors lose deals is because they don't know how to gather the right information and then analyze it so they can make money. There is nothing worse than losing a deal because you didn't know your numbers.
Would you like to learn multiple ways to structure every deal you are considering buying? This is exactly what Don DeRosa will teach you. Come learn how to be a transaction engineer.
At this meeting you will learn about…
How to become a transaction engineer
How to Determining Values
How to find comparable
How to decide what comparable to use
How to be a problem solver to create win-win deals for everyone
How to take a lead and come up with multiple ways to structure the deal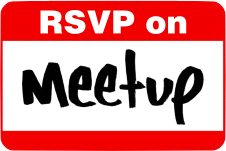 At 5:00 PM in the Main Lobby, we have a Vendor Trade Show that lasts throughout the meeting where you can come out and meet many of our participating Business Members and Vendor Guests who help sponsor our meeting. See a full list of our vendors and sponsors below as they are added.
Vendor tables are limited, so any vendors wanting to reserve a table for the meeting can RSVP for a Vendor Table here. Vendor tables are reserved and setup on a first-come, first-serve basis.

Starting at 6:15 PM, Dustin Griffin kicks off the Atlanta REIA Main Meeting with updates and announcements. Dustin covers what's happening at Atlanta REIA in the upcoming weeks and months such as upcoming workshops, webcasts, special events, members benefits and much more! Be sure to be in the main meeting room at 6:15 PM for your chance to be one of the first to receive a printed copy of The Profit Newsletter while supplies last.

At approximately 6:30 PM, Joe Thompson will be hosting the Haves & Wants Speed Marketing Session which gives our members the opportunity to quickly market deals they HAVE and to find deals they WANT. We also give our business members the opportunity to get up and say a few words about their businesses. Members who want to participate in the Haves & Wants Marketing Session must bring your flyers and get to the meeting early to get on Joe's list of participants.

After the conclusion of the Atlanta REIA Main Meeting, we will be reconvening at 9:30 PM at Taco Mac Perimeter located at the Perimeter Place, 1211 Ashford Crossing, Atlanta, GA for the Late Nite Networking and the "Meeting-After-The-Meeting"! There is no charge for Atlanta REIA Members or guests to attend Late Nite Networking, so bring a friend and head on down to Late Nite Networking and have a cold brew with us! Just be sure you order food and beverages from the restaurant and please tip their wait staff generously.

Goldmine Properties, Inc. – As Atlanta's first full service real estate wholesaler, we offer wholesale property at 65% loan to value, with financing available. Purchase price and repairs are 65% of certified after repaired appraisal. Read More>>

The Small Business Advisor – A full service small business consulting firm specializing in QuickBooks with a wide variety of specialized services, trainings and products for small businesses. Read More>>

Advanta IRA Administration – With the help of your local Advanta IRA staff, use your IRA to invest in assets you know, understand and control, such as real estate, notes & mortgages, private placements, and much more! Read More>>

Networth Realty of Atlanta, LLC – A licensed, full-service residential wholesale brokerage that specializes in finding quality wholesale properties and making them available to you. Read More>>

Auction.com – The nation's leading online real estate marketplace, having sold over $34 billion in real estate assets. Auction.com's mission is to provide the most trusted online real estate marketplace, making transactions easier and more transparent. Read More>>

Secured Investment Lending – A licensed direct mortgage lender specializing in non-traditional hard money loans for non-owner occupied buy/fix sell properties or rental properties throughout the GA and FL. Read More>>

CRS Data – We offer comps from the MLS & FSBO's, custom searches, property tax records, interactive maps, sales & mortgage info, real estate valuations, mailing lists & more. Read More>>
Legal Shield