We Will Miss You Barry Beers
Posted on October 22, 2019 by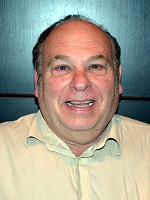 Barry Beers
Jan 17, 1949 – October 21, 2019
Our Dear Friend Barry Beers fought a hard fight but ultimately lost his battle to cancer on October 21, 2019. We will forever miss you our dear friend! RIP Barry, We Love You!
Do not Stand at my grave and weep, I am not there.
I do not sleep.
I am a thousand winds that blow.
I am the diamond glints on snow.
I am the gentle autumn rain. I am the soft stars that shine at night. Do not stand by my grave and cry, I am not there. I did not die!