Do You Value Your Time and Money?
Posted on June 6, 2012 by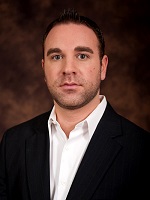 As an attorney who specializes in real estate transactions for investors, I always try and stress the importance of using an attorney to form your business entity, more specifically an LLC, to shield your real estate assets from liability, as opposed to trying to take on this task on your own, or using an online service. No matter how many times we suggest this, investors sometimes overlook the importance of seeking an attorney's advice during initial registration of LLC documents. As a result, many investors are forced to amend their Articles of Organization, sometimes more than once. In our experience, investors who have registered their LLC's online, without engaging an attorney to correctly draft the documents necessary for proper filing, end up having to file amendments nine times out of ten regardless of their experience.
The time and money lost due to avoidable mistakes can be very frustrating, and necessary amendments often end up costing investors the same, if not more, than what their attorney fees would have been had they hired one at the onset. Conversely, investors who work with attorneys during the filing process are far less likely to encounter obstacles resulting from imperfect filings and unanticipated obstacles. These investors are thus much more insulated from the risk of needlessly incurring costly amendments. Attorneys can help investors circumvent these unnecessary obstacles and losses in several important ways.
A good law firm can save an investor time on the front end by expediting the LLC filing process as a result of its ongoing relationship with personnel in the Secretary of State's office. Documents filed with the Georgia Secretary of State online often sit in queue for upwards of seven to ten business days, unless the investor opts to pay an extra $100 for rush recording. In contrast, investors who work with good attorneys are often granted Certificates of Organization on the same day they file without incurring the extra cost of rush recording. Attorneys who have a relationship with the Secretary of State's office have the ability to give their clients' files greater priority and can increase the likelihood that their clients' LLCs are created correctly and expeditiously at the first filing as opposed to sitting in a generic online queue.
Foreign and out-of-state investors lose valuable time for their real estate closings by signing, notarizing, and mailing out corporate documents back and forth. Any experienced investor understands that the loss of a few days can make the difference between a successful deal and a lost opportunity. Investors can avoid such problems by delegating signatory authority to local registered agents or non-member managers through an LLC's Articles of Organization and/or Operating Agreement. Language establishing and limiting the capacity of registered agents and non-member managers should be very specific, since slight variations in word choice or syntax can produce diametrically different results. The Georgia Secretary of State's website does not have the ability to generate this language; in fact, it does not allow an LLC to designate members' or non-member managers' duties at all.
On the other hand, an experienced attorney, has the legal knowledge and expertise to best implement the intent of an investor, and can draft an LLC's Articles of Organization in a way that gives an investor the greatest possible reach without delegating too much power. Therefore, real estate investors should always seek legal advice before forming an LLC. What are the two most important factors to my clients that invest in real estate? Time and money… and in the long run, both of these can be saved by using an experienced law firm to accomplish an investor's goals as quickly and financially efficiently as possible to get his or her entity registered correctly, without the need for any changes post facto.