Atlanta REIA Welcomes Business Members to The Profit
Posted on June 6, 2012 by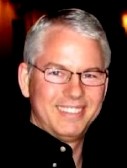 As Director of Business Membership, in keeping with the kickoff the inaugural issue of The Profit, I'd like to take the opportunity to personally thank all the business members who contribute their valuable time, talent, and resources to making Atlanta REIA what it is, and what it is becoming.  Atlanta REIA is a collective success because of you and what you bring to the organization. While many of you attend the monthly general meeting or some of the subgroup gatherings, there are many others companies behind the scenes who offer a nearly endless variety of goods and services that support the endeavors of all our real estate investor members.
In future issues of The Profit, this segment will highlight our business members as well as announcing the new and renewing members so that the membership at large will be reminded of the fine companies that are available and at your service.
If you are someone who owns or operates a business that is related to or supports the real estate industry in any way, contact me if you have any curiosity about aligning your efforts with Atlanta REIA. There is a spot waiting for you and it offers access to a whole new client base that needs your services and is waiting to meet you!