Atlanta REA Welcomes Goldmine Properties and Lima One Capital
Posted on June 25, 2012 by
Goldmine Properties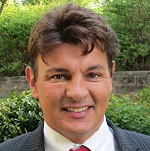 Mike Cherwenka and Goldmine Properties offers step-by-step real estate success through a proven system with a 17 year track record of over 1,700 wholesale deals on the books.  "With our system, we've taken all the risk out of the deal for you" says Cherwenka. Goldmine's streamlined process includes sourcing properties at 65% of the after repair value, inclusive of the purchase price, providing a certified appraisal, financing of purchase and repairs, providing contractor estimates, agent support for selling or property management for buy and hold properties, and much more. See the Goldmine Properties website at www.GoldMineProperties.net for more information and be sure to stop by and visit their vendor booth at the Atlanta REIA Main Meeting.
Lima One Capital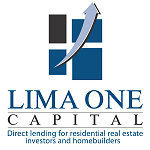 "Our mission at Lima One Capital, is to become the nation's largest and most respected lender dedicated to real estate investors and home builders, emphasizing excellence and integrity in every aspect of our business", says John Warren, founder of Lima One Capital. With offices in Atlanta and Greenville, Lime One is a fully capitalized, direct lender for real estate investors and home builders.  Lima One holds a firm a policy of no hidden fees, no junk fees, quick self-capitalized closings and the most professional customer service in the industry.
With a passion for their borrowers and their entrepreneurial spirits, Lima One offers a 13-month loan, which is perfect for real estate investors who plan to sell the property, refinance it through conventional lenders, or conduct a 1031 exchange. They also offer a longer, 5-year loan for those investors who want to hold onto the property and rent it out in order to generate income. See their full business profile and introductory video at https://atlantareia.com/business-members/lima-one-capital/ or visit their vendor booth at the Atlanta REIA Main Meeting.
Would You Like to Expose Your Business to More Active Real Estate Investors?
Do you own a business that could benefit from a whole new segment of clients or new customer base? You too could be a Business Member of Atlanta REIA.  Our Business Memberships are designed to give your business as much exposure as possible to our members, guests and followers based on your membership type (Silver or Gold) and your ongoing level of participation within our group. The more you participate, the more benefit your business will receive. All we ask is that you participate with our group as much as possible and consider offering our members reasonable discounts for your products and services.
Find out today if your business qualifies and if you can benefit from associating with Atlanta's most progressive real estate investors.  Call or email me today to receive a free report, "20 Ways to Get Your Business Involved with Atlanta REIA".