Meet a Few Millennials Having Great Success in Real Estate Investing at West Meeting on February 26, 2018
Posted on February 13, 2018 by
Mon, February 26th @ 6:30PM in Marietta, GA
Millennials Having GREAT Success in Real Estate Investing
with Dorsie Boddiford, Matthew Fasnacht & Brandon Comer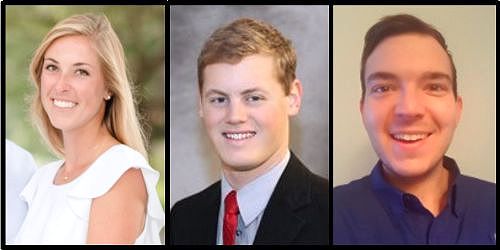 Monday, February 26th @ 6:30PM,
Cherokee Cattle Company,
2710 Canton Rd, Marietta, GA
No Charge for Atlanta REIA Members, Guests $10 at the Door.
Millennials have been getting a bad rap lately. They don't know what life was like before the advent of the internet. In addition, the educational system that they, as well as Gen X'ers and Baby Boomers have been subjected to is a training ground for a lifetime of employment and being average. Not a lot of room for "Shining Your Light" and independent thought.
There are some millennials that have "Seen The Light" and have turned toward investments in themselves, their business and entrepreneurship focused in real estate investing.
Come join us on Monday, Febraury 26th at 6:30PM at the Cherokee Cattle Company, 2710 Canton Rd, in near Marietta and hear the stories, answer audience questions, tell you some of their secrets and insights, let them motivate and inspire you into action.
Join us and you will learn…
How they got started, what they do and where they are now
What motivates them
What is their best accomplishment
What do they see as the future of real estate investing
Answers to your questions and much more!
About Our Panelists

Dorsie Boddiford is a 28 year old, full-time real estate investor. She has built a business out of flipping houses while striving towards financial freedom with investments. Her deals include purchases at foreclosure auctions and tax deed sales, negotiations for owner-financing, deals through door knocking and mail outs, as well as deals with other investors through wrap mortgages, hard money loans, and equity participation.

Matthew Fasnacht, is a full-time real estate investor in the metro-Atlanta market working with his family. Their businesses buy, sell retail, rehab, rent, wholesale, consult, and develop residential property primarily. They also have experience in manufactured homes and private lending. Matthew has worked previously in loan origination and processing commercial, residential, and business loans after earning a BBA in Finance from the University of Georgia in 2015 which has further enabled him to build a successful rental portfolio by leveraging assets to increase cash flow with little money out of pocket. Matthew often focuses on creative deal structuring for acquiring property instead of using his own funds.

Brandon Comer, Brandon Comer is an investor from Dallas, Ga. He began his investing adventures in the summer of 2016 and has done dozens of deals since diving in full-time October of 2016. His main focus has been wholesaling properties to other investors and through his "By Any Means Possible" approach, has built the beginnings of an operation spanning the Southeast. Plans to truly 10X his goals in 2018 have already been set into action
He'll be the first to tell you he's no expert, but will also be the first to research the answers for any questions presented. Brandon lives with his wife and four foster kids and loves the flexibility and freedom real estate has presented him to be able to make a true impact on these kids' lives.
Mark your calendar because this is happening on Monday, February 26th at Atlanta REIA West Monthly Event. RSVP NOW & DON"T MISS IT!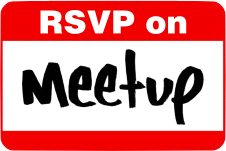 Atlanta REIA Members Please RSVP on Meetup.com
Come in at 6PM so you may order a delicious dinner from Cherokee Cattle Steakhouse Restaurant
RSVP NOW! and join us for this Atlanta REIA West Real Estate Event at 6:30pm on Monday, February 26th at The Cherokee Cattle Company at 2710 Canton Rd. in Marietta. Come join us for this fun, informative event. See Y'all There!
Atlanta REIA Members can attend for no charge and Not-Yet Members for $10.00. Show up at 6:30 PM to eat and network before the meeting officially starts at 7:00 PM. Buying your own meal is optional but highly recommended and greatly appreciated since the Cherokee Cattle Company allows us to use their event room.
There will be lots of learning and lots of networking. Bring your Flyers, your deals, haves, wants and needs to the event.