How to Find Hidden Real Estate Bargains Online
Posted on December 5, 2016 by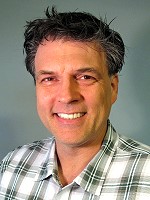 The internet is full of hidden bargains!  As many as 24% of the real estate market is composed of self-sellers, and you have a 10-23%  chance of finding a property well below market value depending on the seller's intentions.
Kinds of Properties
There are so many different types of property, its almost like a smorgasbord. It can be a fixer-upper,  foreclosure or just motivated sellers. With a few online strategies and tools, you can tap into the hidden bargains available online. Investors who use the internet wisely can find 100s of real estate deals monthly.
Use the Internet
Why shy away from internet marketing, when there is massive potential and you can get more deals faster than your competitors. Many experienced real estate investors have turned to the internet to find as many real estate deals they can without leaving the office. 
Virtual Investing  can become an alternative to building a local real estate investment business in your area. If the market  is not performing in your area, its very easy to use the internet to your advantage  and win over any competition. Imagine what you could do with software that can handle the real estate deal making the process for you?
Make Deals Faster
Imagine that you are finally taking control of your marketing and finding hidden bargains in record time Imagine that you can have systems and software constantly monitoring the internet alerting you for great deals.  Imagine then  that there is software that can help you generate offers via email and fax and follow up agents by SMS text.   Imagine having a full-time income while working only 2 hours per week!
There are many  people already out there using the innovative strategies and technologies that area available to make your more successful faster.  In fact, real estate bargains are all over the internet and you can't find them all on your own. The right tools can turn any investor's business into a full-fledged spin to generate massive income. Finding the properties is only one step to making deals faster.
The world of real estate investing will continue to rise for experienced investors. Some of the best are taking over the market with new developments available through consistent marketing. In fact, they're learning the ropes by paying attention to pros. Hidden real estate bargains will not make it to the list if you can get to the sellers first. Do you want to wait with the others or do you want to steer ahead focused on achieving your goals? You know what you need to do; all you have to do is make that decision today. Change the direction of your business and come to our presentation and Saturday training how you can take advantage
FIND OUT MORE at Atlanta REIA on Monday, December 5th where I will be speaking on "Extreme Online Lead Generation" and again at a full day "Extreme Marketing Workshop" on Saturday, December 10th.