Kim is Getting Her Investor Calluses Back
Posted on October 18, 2011 by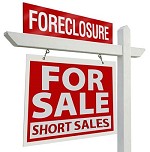 For the last four years, I have sat at my desk every day coordinating Short Sale transactions for realtors.  With no risk involved, Retail Short Sales have been great for the pocketbook, but terrible for the "investor" side of me.  It has caused me to lose my investor calluses and be fearful of the homeowner behind the door.
Bill said that it's OK to be scared, but I should be more afraid of failure.  "If you want to be an investor, then you need to get your calluses back," he advised.  
This investing stuff is hard work.  It ain't no push-button-one-click thing.  I knew for certain that I had lost my calluses when I approached the front door of a house that I thought was vacant, only to have a huge woman jerk the door open.  She didn't say a word as I stammered all over myself.  "Uhhh, I think I have the wrong house," I said.  "Is this the Anderson's residence?" I asked, knowing full well that it wasn't.
I beat myself up all the way back to my car. I can't help someone if I am too chicken to walk up to the door!
If I let fear pull me off my goal, if I let fear dictate my success, then how the heck am I going to succeed in this industry? 
So the last few weeks have been an internal struggle for me  –  my desire to get back in the investing game has battled my fear of talking to homeowners.  But by golly, it's a battle that I'm going to win!
It's ok to be scared, but don't let your fears stand in the way of your success. 
I kept repeating this mantra last week as I drove to a house that was scheduled for the foreclosure auction.  I said it over and over as I knocked, then stood there waiting while anxiety screamed all the way down to my toes.  And then the lady opened the door.
To get the conversation rolling, I pulled Bill's trick of acting dumb and confused.  I told the homeowner that I heard her house was for sale, but I didn't see a For Sale sign in the yard. 
Typical of most homeowners in distress, she immediately said that her house was not for sale.  When I mentioned that it was advertised in the legal section she gave me the distressed-homeowner wave and said, "No, no.  I think I have the problem solved."
"Hallelujah," I said to her.  And I meant it.  Standing on her front porch, surrounded by her children's toys, I knew that she needed my help.  I gave her some advice on reinstating her loan and negotiating a loan modification with her lender.
I didn't buy her house that day, but I did help alleviate her fears.  And that feeling—that great feeling of being able to help someone—gave me a gigantic boost of confidence as I backed out of her driveway.
That day we were both lucky!

Bill & Kim Cook are a husband and wife real estate investing team. They live in Adairsville, Georgia and have been investing in real estate since 1995. They specialize in buying single-family homes, mobile homes and mobile home parks. They also run North Georgia REIA and teach folks how to successfully invest in real estate.