Atlanta REIA Members Can Attend at No Charge. This month,
Guests Can RSVP Online Now for $20 or Pay $25 at the Door.

Atlanta REIA Members Please RSVP on Meetup.com
if you have a meetup account.
Some of the country's MOST SUCCESSFUL investors credit Vena Jones-Cox with their financial independence. Why? Because Vena gives the most usable, down-to-earth advice and strategies you've ever heard about how to make money in real estate (and still have time left over to enjoy it!)
Vena's 20+ years' experience investing in over 700 deals make her one of the most knowledgable instructors in the country, but you'll love her honesty and ability to explain money-making concepts in a way that anyone can understand. Come to our Atlanta REIA Main Meeting on Monday August 3rd at 5PM, and enjoy one of the most in-demand presenters in the United States today! The meeting will take place at Atlanta Unity located at 3597 Parkway Lane in Norcross, GA.
At the meeting, we guarantee you'll learn…
How wholesaling REALLY works in today's market – it's very different than it was just a few years ago
Which properties make the most profitable wholesale deals, and which to avoid
How to make the right offer – the one that will make you $5,000 or more in cash – every time
How to put a property "under contract" in a no-risk way that allows you to get out if you can't sell the deal
How to find tons of anxious cash buyers for your deals
How to get your cash up front, and never have to buy a wholesale deal before you sell it
Plus real life examples
And much, much, more!
We guarantee that whether you're a brand new investor or an "old pro," you'll learn something from Vena that will MAKE YOU MONEY in 2015. Join us for this inspiring meeting, and learn how to take your real estate career to the next level! All this is happening at the Atlanta REIA main meeting on Monday, August 3rd at 5PM at Atlanta Unity located at 3597 Parkway Lane in Norcross, GA.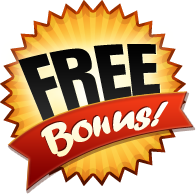 SPECIAL BONUS: Vena also has a very special bonus for the first 50 who attend our meeting while supplies last. She will be giving away a complimentary copy of her $19.95 CD, "The 7 Best Ways to Find Wholesale Deals" so you can find deals fast. RSVP Now to Reserve Your FREE Bonus. Thanks Vena!
As always, Atlanta REIA Members can attend the event at no charge and Non-Members can Register Online for $20 or pay $25.00 at the door. Be sure to bring your business cards and flyers and join us for an evening of real estate deals, vendors, networking, education and fun! See you there!

Atlanta REIA Members Please RSVP on Meetup.com
if you have a meetup account.
*Please Note: Meeting agenda is subject to change.
WIN A 4 NIGHT STAY IN CANCUN: All participants who attend the Atlanta REIA Meeting will entered into a drawing for a chance to win a *Complimentary 5 Day, 4 Night Stay in Cancun! *You must be present at the meeting to win. Giveaway does not include dining, transportation, transfers, taxes, upgrades, etc.
The long awaited High Tech Home Buyers Creative Deal Makers Subgroup is here. Are you spending money on marketing and not getting any deals? Are you able to take any lead and make a deal out of it? Do you know how to make multiple offers that actually get accepted? Are you using technology to your advantage? If the answer is "NO" to these questions then you MUST attend this subgroup meeting.
Would you like to learn how to structure deals so you can buy houses with little or none of your own cash and none of your own credit? 15 hours a week… That's all you need! Imagine… taking any seller lead and being able to create a winning deal out of it… Making thousands of dollars where you thought there were none. No more wasted marketing dollars. No more wasted phone calls. No more wasted time.
Join Don DeRosa at the High Tech Home Buying Creative Deal Structuring Subgroup on Monday August 3rd from 5PM to 6PM at the Atlanta REIA Main Meeting at Atlanta Unity where he will with teach you the state-of-the-art tools and techniques you'll use to evaluate deals and figure out how to make them work – so you can work less and spend more time where you want, when you want and with whom you want.
What you will learn:
When to use "Subject To", Owner Finance, Wrap Around Mortgages, Options, Lease Option Techniques, etc.
How to use technology to make your investing more productive.
How to be a transaction engineer.
How to be a problem solver.
And this is just the start…
Bring your deals and Don will walk through them step-by-step and he'll show you how to easily evaluate the lead, determine your exit strategy, structure the deal, negotiate with the seller, and get the paperwork done in a snap.
Its an amazing time to be a real estate investor. Don't look back 5 years from now and wish you had acted. Learn how to buy right… Learn to Make More and Work Less, Right Now!
THIS WILL BE A CLOSED, INVITATION ONLY SUBGROUP STARTING IN SEPTEMBER, SO BE SURE TO ATTEND THIS MEETING TO BE INVITED TO THE CLOSED GROUP!
At 5:00 PM in the Main Lobby, we have a Vendor Trade Show that lasts throughout the meeting where you can come out and meet many of our participating Business Members and Vendor Guests who help sponsor our meeting. See a full list of our vendors and sponsors below as they are added.
Vendor tables are limited, so any vendors wanting to reserve a table for the meeting can RSVP for a Vendor Table here. Vendor tables are reserved and setup on a first-come, first-serve basis.
Starting at 6:15 PM, Dustin Griffin kicks off the Atlanta REIA Main Meeting with updates and announcements. Dustin covers what's happening at Atlanta REIA in the upcoming weeks and months such as upcoming workshops, webcasts, special events, members benefits and much more! Be sure to be in the main meeting room at 6:15 PM for your chance to be one of the first to receive a printed copy of The Profit Newsletter while supplies last.
Who says there is no such thing as a "FREE Lunch"? Starting around 6:25 PM, Kimberly Dooley of Auction.com will be taking a few minutes to invite all attendees to a "FREE Lunch & Learn" at the Gwinnett County Courthouse located at 75 Langley Drive, Lawrenceville, GA 30046 on Tuesday, August 4th.
At the event, Auction.com staff will teach you how the auction works, the auction flow, allow you to observe live auctions and much more. Auction.com will also provide FREE Lunch to all those who RSVP Now in the courthouse cafeteria along with Q&A with auction experts.
RSVP Now to Get Your FREE Lunch & Learn Experience with Auction.com!
At approximately 6:30 PM, Joe Thompson will be hosting the Haves & Wants Speed Marketing Session which gives our members the opportunity to quickly market deals they HAVE and to find deals they WANT. We also give our business members the opportunity to get up and say a few words about their businesses. Members who want to participate in the Haves & Wants Marketing Session must bring your flyers and get to the meeting early to get on Joe's list of participants.
After the conclusion of the Atlanta REIA Main Meeting, we will be reconvening at Three Dollar Cafe located at 6050 Peachtree Pkwy #100 in Norcross, GA at 9:30 PM for the Late Nite Networking and the "Meeting-After-The-Meeting"!
There is no charge for Atlanta REIA Members or guests to attend Late Nite Networking at the Three Dollar Cafe, so bring a friend and head on down to Late Nite Networking! Just be sure you order food and beverages from the cafe and please tip their wait staff generously.
Networth Realty of Atlanta, LLC – A licensed, full-service residential wholesale brokerage that specializes in finding quality wholesale properties and making them available to you. Read More>>
American IRA – The American IRA mission is to provide the highest level of customer service in the self-directed retirement industry.
Read More>>
Lima One Capital, LLC – A fully capitalized, direct lender for residential real estate investors and homebuilders. We are fully capitalized and our team prides itself on closing loans quickly for our clients. Read More>>
The Small Business Advisor – A full service small business consulting firm specializing in QuickBooks with a wide variety of specialized services, trainings and products for small businesses. Read More>>
Craftbuilt, Inc. – We are a Metro Atlanta design-build construction firm specializing in whole-structure renovations, restorations, and new construction. No matter what the situation, we are up to the challenge! Read More>>
CRS Data – We offer comps from the MLS & FSBO's, custom searches, property tax records, interactive maps, sales & mortgage info, real estate valuations, mailing lists & more. Read More>>
Air Conditioning Experts, Inc. – For all your air conditioning services throughout Atlanta, contact Air Conditioning Experts. We have all the training and experience necessary to ensure the success of your home cooling system.
DirectBuy of Atlanta – We are a private members-only buying club that gives you huge buying power by eliminating mark-up and the middleman, saving you thousands of dollars and up to 50% or more over retail and online sales prices. Read More>>
Atlanta Carpet Services, Inc. – Providing carpet, wood, vinyl, and tile, ACS is dedicated to every aspect of your floor covering needs from initial consultation to the sale and follow-up services. Read More>>
Fuller Center for Housing of Greater Atlanta – A faith-driven, Christ-centered, non-profit organization dedicated to providing adequate shelter for people in need in the Greater Atlanta area. Read More>>
Gateway Acquisitions Group LLC
Farmers Insurance – Sandy Springs
Auction.com
American Family Insurance, Robin Mitchell Agency
Flipology with Ramon Tookes
Secured Investment Lending
Farmers Sandy Springs (Jim Derrick)
Infinity Cabinets – Specializing in wholesale distribution of kitchen cabinets for home investors, contractors and builders.